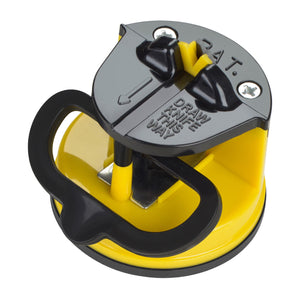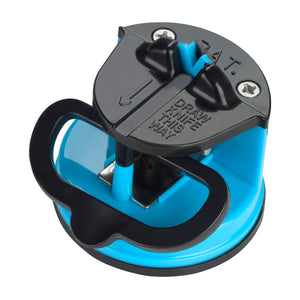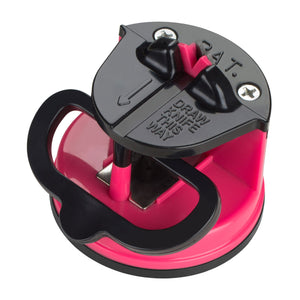 In seconds you can have a dull kitchen knife as sharp as new thanks to the easy to use knife sharpener with added suction pad for safety. Made using durable and strong plastic and featuring sharpening stones, the knife sharpener is a must have for all chefs and cooks. The suction design allows you to securely attach the sharpener to your countertop, limiting the chance of you accidentally cutting yourself. The compact sharpener has a small jaw that you place the heel of the knife in, slowly pull it towards the tip and your knife will quickly and efficiently sharpen. Easy to use and small for compact storage, the sharpener will lengthen the usefulness of your knife ensuring you can keep slicing, dicing and chopping your meat, fruit and vegetable.
Features:
Practical.

Safety.

Easy to use.

Suction pad to fasten to surface.

Sharpen knives in seconds.

Durable.