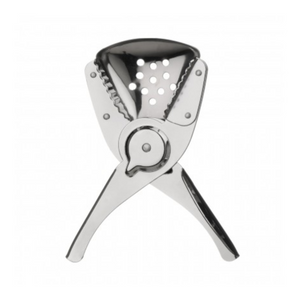 Whether its part of a recipe, for a glass of iced tea or even a G and T, the easy to use and practical lemon/lime squeezer is perfect for everyday use. Made using durable and strong stainless steel, the design of the squeezer allows you to place a wedge of your citrus into the jaws, and with a simple squeeze, your juice will pour out the holes into your bowl, pot, cup or glass with minimal fuss or mess. Hand wash in warm soapy water for easy cleaning, the easy to use citrus squeezer is suitable for all kitchens.
Features;
Dimensions: W15 x D12 x H3cm
Practical.
Durable.
Easy to use.
Hand wash.
Minimal fuss or mess.